FR / Aurélien Bigot est un photographe et directeur artistique spécialisé dans les innovations artistiques et techniques.
Il a mis au point la technique du flash-painting en 2014.
Le flash-painting est une technique picturale fusionnant peinture et photographie, sans aucune retouche digitale. La photographie est prise au travers d'une surface transparente peinte par la main de l'artiste. La lumière du sujet se niche dans la texture, et donne ainsi l'illusion d'une peinture. Le résultat est brut, visuellement unique, à la croisée du figuratif et de l'abstrait .
Le spectateur est amené à douter, à se demander s'il s'agit ou non d'une peinture. Et finalement obtient cette révélation : il s'agit bien d'une photographie, parfaitement organique, sans aucune retouche numérique.
Le premier projet utilisant le flash-painting fut l'exposition « La Mythologie », réalisée en 2016 en collaboration avec le photographe Richard Forestier. L'exposition fut présentée dans plusieurs galeries à Paris et Bordeaux, relayées dans des médias comme Fubiz, Bored Panda ou Designer Daily, et des tirages uniques ont été vendus aux enchères à la prestigieuse Maison Rossini de Paris Drouot.
Aujourd'hui, en 2020, une nouvelle série est lancée : The Impressionist Heroes.
Cette fois, l'artiste a photographié des portraits des héros et personnages iconiques de la pop culture.
Durant des siècles, le portrait en peinture avait pour utilité de glorifier des figures royales, mythologiques, ou religieuses. Aujourd'hui, les grands mythes de notre temps se découvrent dans les salles obscures, au travers des grandes sagas d'Hollywood . Des portraits de ces héros modernes, interprétés dans les styles historiques que sont l'impressionnisme et le clair-obscur, rendent hommage à ces figures mythiques contemporaines.
EN / Aurélien Bigot is an Art Director and Photographer, who loves to create art and tech innovations.
He invented the flash-painting technique in 2014. It's a pictorial technique which merges painting and photography without any editing. The photography is shot through a transparent painted material; reflecting the light within the texture. The result is raw, visually unique, combining the abstract and figurative.
The first public project using flash painting was the exhibition called "The Mythology" in 2016, collaborating with the photographer Richard Forestier. The exhibitions were launched in Paris and Bordeaux, broadcasted on international creativity blogs such as Fubiz and Bored Panda, and some premium prints were sold to auctions at the famous Maison Rossini in Paris Drouot.
Today in 2020, a second series has been launched : The Impressionist Heroes.
This time, Aurélien shot portraits of heroes and villains from pop culture.
For centuries, portrait painting was commissioned to worship religious, mythical and royal figures. Today, the myths of our times are existing through culture, comic books, animation movies, and Hollywood greatest sagas. Painting portraits of modern heroes in the historical impressionist and clair-obscur styles is an homage to this societal twist.
Aurélien Bigot - Founder and Creative director

Richard Forestier - Former photographer and photography teacher
Etienne Ribo, Julien Vallade, Xavier Laurent - Production

Magali Pineau-Pagliai and Inseec group - Producer and sponsor
Henry Mothe et 13m2 agency - Video production

Kronomuzik - Music composer
Lara Germain, Valentin Campagne, Allison Cesarion, Sophea Chea, Veronique Richard, Etienne Ribo and Julien Vallade - Models
Special thanks to my mentor Juhi Kalia.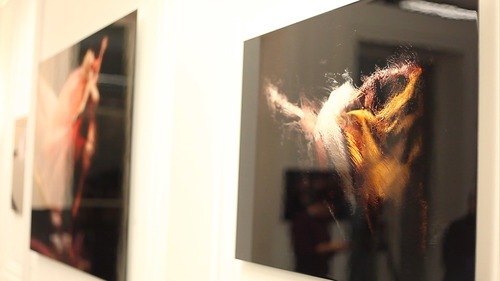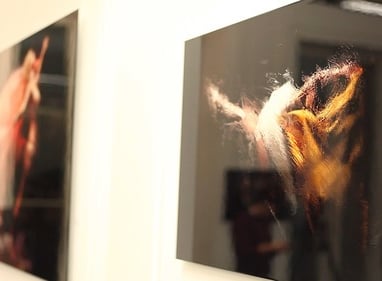 Exposition Et Vente À La Maison Rossini, Paris

Le 22 novembre, la salle des ventes Rossini accueilla l'exposition Next Art Emotion.
The Impressionist Experience est honoré de voir deux pièces retenues:
Fire Bird en dibond verni 80x120 ainsi que The Odyssey en toile de peintre 60x80
Fire Bird fut vendu.
Exhibition At The Rossini Auction House, Paris

On the 22th of november, the Rossini auction house presented the Next Art Emotion exhibition.
The Impressionist Experience is honored to have not less than two pieces selected :
Fire Bird en dibond verni 80x120 and The Odyssey en toile de peintres 60x80
Fire was sold.
Salle des Ventes Rossini
7 rue Drouot, 75009 Paris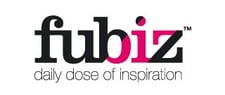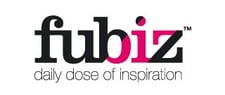 Avec près de 2 millions de followers au travers du monde sur les différents réseaux sociaux, Bored Panda est un blog d'actualité créative international influent. Leur article sur The Impressionist Experience a déjà été consulté par plus de 7000 personnes. Un grand merci à eux pour la visibilité que cela à conféré à notre projet. :)